Needle Felting Workshop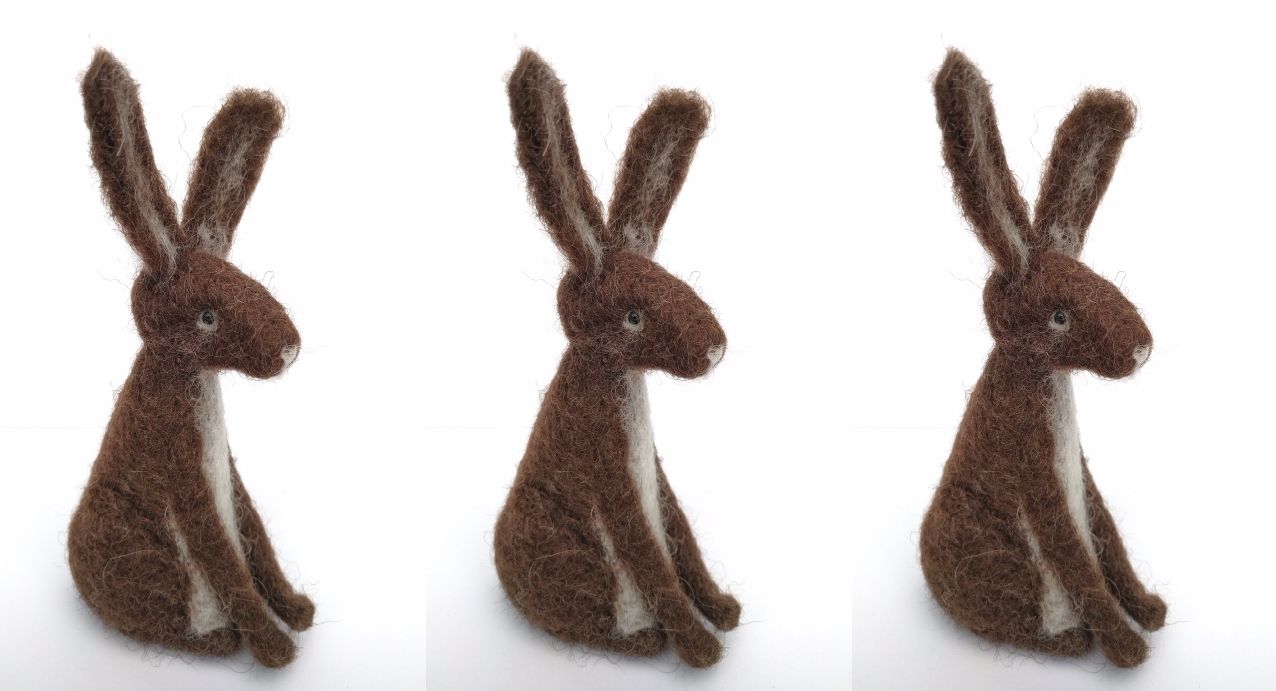 Needle Felting Workshop
Needle felting is a fascinating craft that allows you to create 3D animals, birds and anything else your imagination allows!
If you have ever felted your favourite woollen jumper by accidentally putting it in the wash, you are already familiar with the felting process! When wool is agitated, it sticks together, creating a solid fabric. Needle felting mimics that process, but instead of agitating the wool with hot water, you are using a needle – making it possible to make not just 2D but 3D objects.
This exciting workshop is an introduction to dry needle felting. You will learn the basic techniques to get you started and your experienced tutor will guide you through the processes, working during your day to make an adorable hare.
One of the many joys of needle felting is that you can easily add your own individual touches, completely transforming the character of the woodland creature.
Your day will start at 10.00am and conclude at 4.00pm. The price of the workshop includes all the fibre and equipment required – and also your rather scrummy lunch!
This workshop is suitable for beginners. The workshops is limited to eight and we are very much looking forward to seeing eight very individual hares at the end of the day – a drove of hares, in fact!
Our next Needle Felting Workshop will be announced soon. Join our Mailing List so you don't miss out!
Here are a few images from a previous Needle Felting Workshop at Three Little Pigs